Preserving and restoring log homes is our business and our passion.
From the beginning, we've made continuous investments in training and equipment to insure we provide the highest quality results for our clients. From blasting to chinking and staining to replacing damaged or rotted logs, we pride ourselves on having the technical knowledge and application skills to tackle any log home preservation or restoration project. We apply the same effort, expertise and attention to detail to an annual cleaning and touch-up as we do to a complete interior/exterior restoration.
To enhance our capabilities, we've teamed with the best product manufacturers in the industry and continue to make improvements to our work processes. Your project is not just another job, but a unique opportunity to apply our professional skills to maximize your results. At High Country Restoration, there's no one size fits all approach when it comes to working on your log home.
From the first meeting and on-site inspection to the final contract, we make every effort to educate and communicate with clients about how we work, what their options are, and what is the most cost-effective approach for their project.
"Most of my clients have used High Country and they have been very happy with the results. From all aspects of wood restoration, staining, chinking and caulking. My customers are very complimentary of their professional services and competitive pricing."
"I have had the opportunity to hire High Country Restoration to work on my home in Central Vermont on two occasions and wish to express to anyone considering their services that choosing High Country would be a sound choice as they delivered a timely, detailed, quality work product. Read more...
"Our log house is an important part of our family tradition and High Country Restoration treated it like it was part of their family. I was very impressed with their attention to detail and quality in repairing rotted logs and staining and sealing the house. Their expertise and craftsmanship really came through when they created a new rustic stairway and renewed an old portion of the house with rustic rough cut siding. I would recommend High Country to anyone with a log home project."
So take a few minutes and browse through our site to learn more about us, the restoration and preservation process, and meet more happy clients we've served since 2005. Then give us a call or send us an email through our Contact page and we'll get started on preserving or restoring your log home today.
We look forward to hearing from you.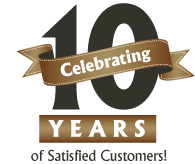 Schedule Your SoftWash© Cleaning and Touch Up today!
FULLY INSURED
"We couldn't believe the transformation of our old log home in Vermont after High Country Restoration completed the job....our home turned from old to new like it was just built"
"We searched Vermont, NH and New York for contractors prior to selecting High Country and I've been very happy with my decision. Your recommendation on media blasting the interior and exterior was the best decision and your choice of stain was a perfect match for our home. We would highly recommend you to anyone looking to restore their log home."